Important Bird Areas
Join us for our 2nd Annual "I Bird, I Vote" Bird Conservation Summit on March 4th!
Fracking, Land Use, and the Federal Outlook: What's at Stake for Birds?
Please register to join us for Audubon Maryland-DC's 2nd annual "I Bird, I Vote" Bird Conservation summit on Saturday, March 4th from 9:00 a.m. to 4:00 p.m. at the Patuxent National Wildlife Refuge Visitors Center in Laurel, MD. This year's theme will be "Fracking, Land Use, and the Federal Outlook: What's at Stake for Birds" where we discuss energy development, land use policy, and funding for wildlife conservation. This all-day event is designed for a wide audience of people who are interested in bird conservation and want to become more engaged. We will have speakers from our partner organizations to provide brief overviews on issues such as:
At the local level, our experts will offer guidance on how to help protect Important Bird Areas (IBAs) through effective land use planning and zoning.
At the state level, we'll discuss risks to birds and IBAs from natural gas extraction and what you can do to prevent fracking in Maryland; and
At the federal level, our experts from Washington DC will talk about threats to public land protections and opportunities to expand federal funding for non-game wildlife conservation.
Audubon Maryland-DC is lining up an exciting day of speakers to help you advocate for birds and bird conservation. Participants will have the opportunity to learn a little about a lot of important bird conservation programs in Maryland and D.C. The agenda will be released later this month.
The registration fee for this year's summit is $15 – this includes a catered lunch (with vegetarian option available) and a small donation to the Friends of Patuxent as a thank you for providing the space for this event. The deadline to register is Friday, February 24th.
Following the summit, we will keep the conversation going at our "Birds & Brews" social at DuClaw Brewing Company in Bowie Town Center starting at 4:30 p.m.
How you can help, right now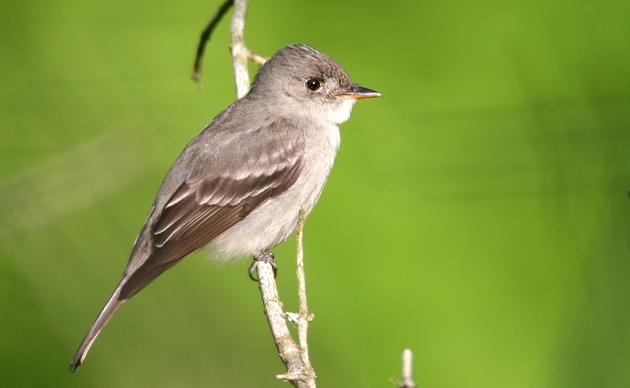 Make a Monthly Gift
Make helping birds easy with monthly giving. Become a member of the Cardinal Club today! Select Audubon Maryland-DC in the drop down menu.
Birds Need You!
Get involved in helping to preserve our birds and their habitats today. There is something for everyone!