Important Bird Areas
Tern Island is for the Birds
In partnership with the Maryland Department of Natural Resources (DNR) and the Maryland Coastal Bays Program, we are working to protect Tern Island near Ocean City that is a critical nesting refuge for some of our most endangered seabirds.
Take a look at Ocean City on the latest aerial imagery on Google Maps and you'll see a 4-acre circle of sand in Isle of Wight Bay half a mile west of Bayshore Drive. Click from the aerial photo to the map and the circle disappears. This is Tern Island, too new to appear on maps, which was build last year by the US Army Corps of Engineers to provide a nesting site for beach-nesting seabirds, specifically Black Skimmers, Royal Terns and Common Terns.
The birds need this new island. Since 2003, the Black Skimmer population in the Maryland Coastal Bays Important Bird Area has declined from 87 pairs to just six pairs confined to a tiny island fragment where their nests were at-risk of being washed away by boat wakes on every high tide. Similarly, Common Terns have declined 86% since the early 1990s and Royal Terns by 60%. All three of these species is now listed as endangered in Maryland and the bays behind Ocean City and Assateague are the only place in Maryland these birds breed.
The reason for the decline of terns and skimmers in the coastal bays is the loss and deterioration of islands from erosion and sea level rise. These birds nest together on the bare sand in colonies and need isolated and undisturbed places to nest. Islands are their best defense against predators like foxes and raccoons - larger beaches attached to the mainland do not offer the protection the birds need.
Another danger to beach-nesting seabirds is disturbance by human intruders who occasionally land boats on the islands and allow their dogs to run, scaring birds off their nests and attracting avian predators such as gulls and crows. Maryland's Department of Natural Resources posts signs closing the islands during the spring and summer when birds are nesting, and this is effective in minimizing the number of disturbances.
In the past 25 years, more than 300 acres of island were have eroded away. Very few of the seabirds' original 29 breeding islands remain--none of which is in suitable condition for breeding.
The opportunity to reverse this trend arose when the Army Corps of Engineers received funding to dredge the Ocean City navigation channel that was damaged after Hurricane Sandy. With plans for island restoration already vetted and developed in the 1998 Ocean City Resources Plan, island restoration using material dredged from the channel took place rapidly. Using dredged sand to rebuild islands in this way actually saves taxpayers money because it is cheaper than disposing of the sand on land.
Work began in 2014 and was completed in 2015. Unfortunately, one of the new islands, called Tern Island, was not posted initially and as a result became a regular destination for boaters using it for beach recreation. Zoom in to that Google Earth aerial photo and you will see a flotilla of small boats moored around the island. Some of the boaters even cemented a flag pole in place and declared the island their own! The issue attracted its share of local press attention and the boaters lobbied for Tern Island to be converted from bird sanctuary to a recreational beach.
With endangered skimmers and terns at an all-time low in Maryland, Audubon Maryland-DC took action. Over the winter, Audubon and our partners at the Maryland Ornithological Society and Maryland Coastal Bays Program worked with Maryland DNR to ensure that Tern Island was posted with closure signs before terns and skimmers returned to prospect for nesting sites, and Audubon created a plan to educate the public about the needs and importance of colonial nesting birds. At a workshop in January, local children in the Assateague Coastal Trust's Coastkids program produced some impressive artwork which Audubon then turned into signs to get the conservation message (leave the nesting birds in peace!) across to the 300,000 public visitors to Ocean City this summer.
Three reasons why Tern Island should be for the birds.
Saving several species of bird from extinction in Maryland is reason enough to close Tern Island to the public during the summer so that terns and skimmers have a chance to nest and raise their young without undue disturbance, but it is not the only reason.
In Maryland, 1 million people spend $45 million a year on wildlife watching, and many come to Ocean City specifically to enjoy seabirds that they cannot see elsewhere in the state, contributing significantly to the local economy. To vacationers, skimmers' and terns' buoyant flight, loud calls, and dramatic fishing behavior are the avian icons of Ocean City summers.
Keeping Tern Island as a sanctuary for beach-nesting birds will save taxpayers' money. If the state altered the designated use of the island to allow beach recreation this would increase taxpayer costs through the need to provide waste disposal and other services, and create a host of liability issues for which the Maryland taxpayer would be on the hook.
What you can do to help
Help monitor birds on Tern Island. Tern Island is too distant to view birds from land but when you observe Black Skimmers, Royal Terns or Common Terns on the island please contact David Curson, Audubon Maryland-DC's Director of Bird Conservation at dcurson@audubon.org or by phone at 410-558 2473.
Report trespassing on Tern Island or other islands in the Coastal Bays. Most of the islands in the Coastal Bays near Ocean City are closed to the public from April 1st to September 15th to allow seabirds to nest undisturbed. If you see any boat, person or dog on an island between these dates please report the incident to the Natural Resources Police by phoning 410 548 7070.
How you can help, right now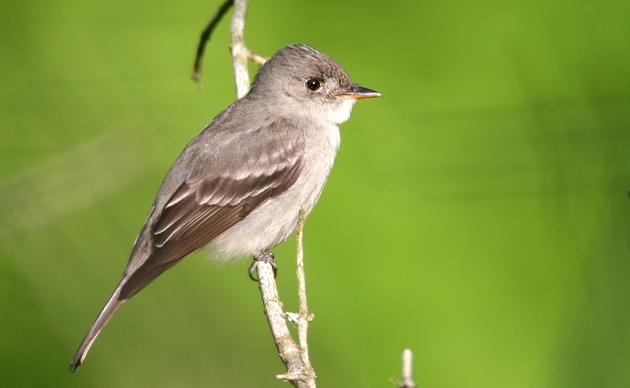 Make a Monthly Gift
Make helping birds easy with monthly giving. Become a member of the Cardinal Club today! Select Audubon Maryland-DC in the drop down menu.
Birds Need You!
Get involved in helping to preserve our birds and their habitats today. There is something for everyone!