Important Bird Areas
Maryland Coastal Bays Nesting Islands are for the Birds
In partnership with the Maryland Department of Natural Resources (DNR) and the Maryland Coastal Bays Program, we are working to protect nesting islands near Ocean City that are critical nesting refuge for some of our most endangered seabirds.
The small islands scattered across the Coastal Bays historically have provided nesting refuges to the iconic species of terns and skimmers that define the birdlife in that region But these populations are in serious decline because of the rapid erosion of these sandy islands due to climate change and sea level rise. Since 2003, the Black Skimmer population in the Maryland Coastal Bays Important Bird Area has declined from 87 pairs to just six pairs confined to a tiny island fragment where their nests are at-risk of being washed away by boat wakes on every high tide. Similarly, Common Terns have declined 86% since the early 1990s and Royal Terns by 60%. All three of these species are now listed as endangered in Maryland, and the bays behind Ocean City and Assateague are the only place in Maryland these birds breed.
These birds nest on the bare sand in colonies and need isolated and undisturbed places to settle. Islands are their best defense against predators like foxes and raccoons - larger beaches attached to the mainland do not offer the protection the birds need. But in the past 25 years, more than 300 acres of island were have eroded away. Very few of the seabirds' original 29 breeding islands remain--none of which is in suitable condition for breeding. Efforts have been made to rebuild these islands with sand dredged from boating channels, but these have not been very effective and some islands have washed away in as little as two years.
In April 2019, Audubon launched an inaugural annual report on the state of the waterbird breeding in the Coastal Bays. Working with partners such as the Maryland Department of Natural Resources and the Maryland Coastal Bays Program, we will monitor and document past and current changes in the nesting islands and their bird populations. This and future reports also will inform our collective future efforts to save these iconic species. Click here to read
What you can do to help
Stay off the islands
Report island trespassers to Natural Resources Police at 410-260-8888
Educate others about the birds that call these islands home
Advocate for more protection and restoration of this ecosystem
How you can help, right now
Donate to Audubon
Help secure the future for birds at risk from climate change, habitat loss and other threats. Your support will power our science, education, advocacy and on-the-ground conservation efforts.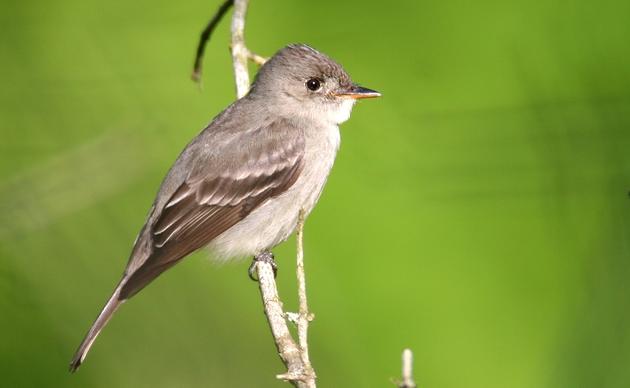 Become a Monthly Donor
Donating monthly is flexible, easy and convenient and makes you a champion birds can count on, no matter the season
Birds Need You!
Get involved in helping to preserve our birds and their habitats today. There is something for everyone!