Audubon Maryland-DC Celebrates Maryland's Children in Nature Agreement
Along with 15 other organizations, Audubon Maryland-DC helps "Sign, Seal and Deliver" Maryland's new agreement to make experiences IN nature part of every school student's learning.
Annapolis, Md. (January 20, 2012) — In a new effort supporting Governor Martin O'Malley's Children in Nature (CIN) initiative, 16 state, federal, county and private organizations are coming together to improve and expand opportunities for children to learn about, play in and experience our natural world. The new public-private effort ─ which officially re-establishes the Governor's Partnership for Children in Nature ─ will be responsible for putting the state's CIN plan into action.
"Our original partnership developed a national model to provide our young people a chance to connect with their natural world, learn about their environment and grow to become responsible stewards," said Governor O'Malley. "This new partnership will expand our ability to make these opportunities a reality for all Maryland children."
Established by Governor O'Malley in 2008, the Partnership created a list of ambitious goals, including creating better access to green spaces, increasing outdoor opportunities through school and community activities, assisting schools in planning for required environmental literacy programs and providing professional development opportunities for educators. The new partnership has agreed to commit staff and resources to accomplish these goals over the next five years.
Maryland Department of Natural Resources Secretary, John R. Griffin, and Interim State Superintendent of Public Schools, Bernard Sadusky, will co-chair the partnership. A dozen additional organizations ─ including the Parks and People Foundation, Genesee Valley Outdoor Learning Center and the Maryland Agricultural Education Foundation ─ have signed a Participation Pledge, declaring their commitment to support the Partnership in reaching its new goals.
Under the original partnership, Governor O'Malley created the Maryland Conservation Corps (formerly Civic Justice Corps), a summer work program in State Parks for at risk youth; issued the Maryland Children's Outdoor Bill of Rights; and helped shepherd the State Board of Education's approval of the pre-K through grade 12 environmental literacy program and graduation requirement for all Maryland students.
Last week, Governor O'Malley demonstrated his continued support for the initiative proposing nearly $23 million in the FY2013 capital budget for State Parks and other public Land projects. This money will fund trail improvements, natural play areas, outdoor classrooms and green jobs for young people.
For more information on the Children in Nature program visit, dnr.maryland.gov/cin/.
How you can help, right now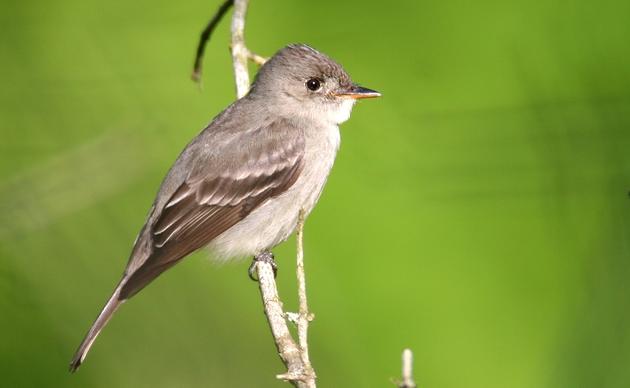 Make a Monthly Gift
Make helping birds easy with monthly giving. Become a member of the Cardinal Club today! Select Audubon Maryland-DC in the drop down menu.
Birds Need You!
Get involved in helping to preserve our birds and their habitats today. There is something for everyone!