You don't have to be a researcher to support bird conservation across our state. You just have to love birds!
You don't have to be a researcher to support bird conservation across our state. You just have to love birds! Whether you are hiking through an Important Bird Area, spotting from your back porch or enjoying a day at the beach, there are so many opportunities to not only enjoy the birds around you, but to contribute to our understanding of them. Find out how you can become a community scientist with Audubon Maryland-DC and help protect the birds you love.
Become an IBA Champion
If you like to hike, bird watch or participate in citizen science projects like the CBC, you can help Audubon researchers monitor Important Bird Areas (IBA) in our state. Along with spotting and recording birds in a specific region, you can support the IBA program by helping Audubon staff monitor how changes in the landscape affect bird populations. Sign up to become an IBA champion in your neighborhood and begin protecting our birds and their habitats.
Nest Box Monitoring
Pickering Creek Audubon Center houses Audubon Maryland-DC's most extensive nest box system. Throughout nesting season, volunteers come from far and wide to help out and catch glimpses of baby birds, proud parents and keep the nesting boxes in working order- dissuading any 'unwanted' residents that might affect the health of desirable species. Wood Duck boxes, Owl boxes, Purple Martin Gourd systems, and Blue Bird Boxes need your help. Call 410-822-4903 for more information.
Project FeederWatch
Pickering Creek Audubon Center participates in Project Feederwatch this program to monitor and track bird usage of their feeders from October through May. Volunteers can join other interested volunteers from the warmth of the Audubon Center over coffee and often cookies to watch birds, count, record and ultimately report findings to Cornell Lab of Ornithology. It is a great way to learn more identification techniques and make friends all while providing valuable data on bird populations for scientists. To learn more call 410-822-4903.
Christmas Bird Count
Each year, the Christmas Bird Count (CBC) engages tens of thousands of birders in three weeks of organized group spotting events, the goal to collect the most complete and accurate picture of bird populations across the world. This volunteer-driven citizen science event has been conducted for more than 100 years and is the most complete historic record of our bird populations over time. Help Audubon continue to understand the health of our bird populations by participating in the next Count. Whether on the C& O canal, in Ocean City, or in St. Michaels- the oldest continuous count in Maryland-- this often chilly time of year provides a great way to get outdoors with other birders to collect data on overwintering birds in Maryland and DC for scientists to use to monitor bird population fluctuations over the years. There are at least 24 Christmas Bird Counts across Maryland and DC so there are plenty of opportunities to join in.
Great Backyard Bird Count
A less formal version of the CBC, the Great Backyard Bird Count (GBBC) is held each February while many birds are on their wintering grounds. Anyone, anywhere can count birds for as little as 15 minutes, recording what you see in the international eBird database. The event began in 1998 as a way to collect data and display citizen science results in real time through digital reporting. The Great Backyard Bird Count is the largest coordinated birdwatching event in North America. On Presidents' Day weekend each year thousands of birdwatchers across the United States count all birds visiting their yard to provide a nationwide snapshot of wintering bird abundance.
Hummingbirds at Home
Together we can help hummingbirds by recording the lifecycle of your plants and the arrival of your birds. Researchers want to know how climate change may be affecting this precious bird, and you can help by participating in Hummingbirds at Home. With this online database, citizen scientists can team up to protect these birds by recording data, exploring the results and connecting with a wide community of birders. Learn more about why hummingbirds need your help here.
How you can help, right now
Donate to Audubon
Help secure the future for birds at risk from climate change, habitat loss and other threats. Your support will power our science, education, advocacy and on-the-ground conservation efforts.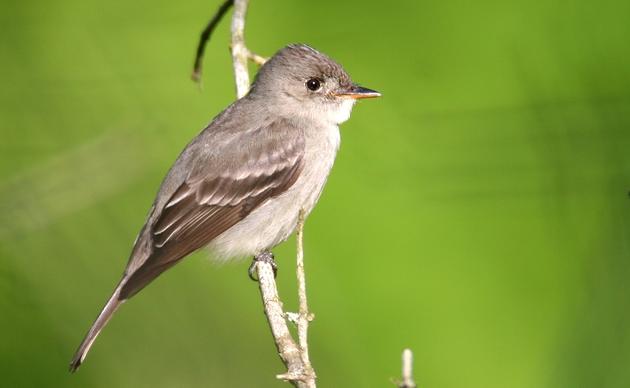 Become a Monthly Donor
Donating monthly is flexible, easy and convenient and makes you a champion birds can count on, no matter the season
Birds Need You!
Get involved in helping to preserve our birds and their habitats today. There is something for everyone!