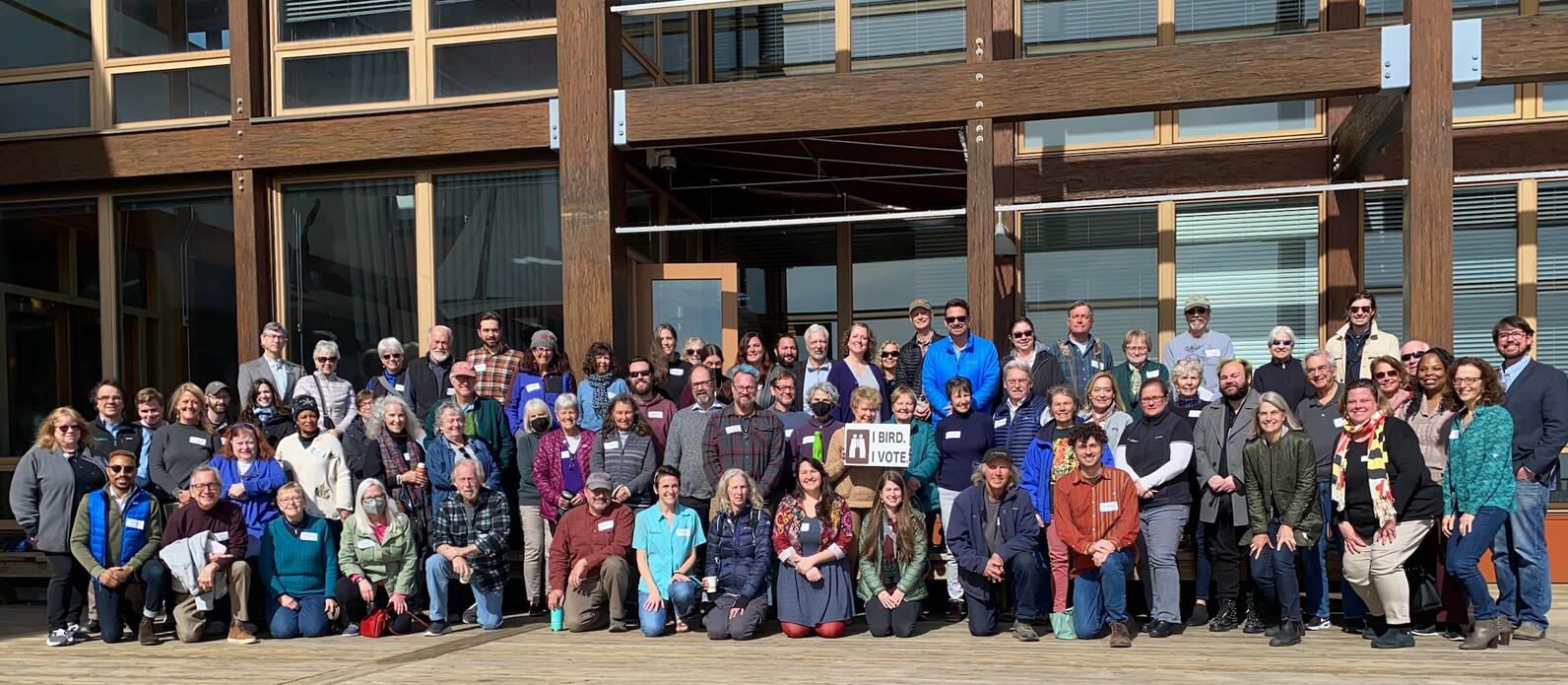 Thanks to everyone who joined us at Audubon Mid-Atlantic's 2023 Maryland I Bird I Vote Conservation Summit on the shores of Chesapeake Bay to talk about bird conservation and advocacy. More than 70 supporters attended, and it was great to see everyone continue this annual Audubon tradition in Maryland! We are grateful for the enthusiastic and engaged turnout, and we look forward to advocating for birds and the places they need to survive with you, this year and beyond. We would like to extend a special thank you to the Chesapeake Bay Foundation for donating their space to us.
Participants enjoyed perfect weather for an early morning bird walk, followed by a day packed full of education, advocacy, networking, and updates from the Maryland chapter network. The state's new Secretary of the Department of Natural Resources, Josh Kurtz, who is also an avid birder, spoke about Gov. Wes Moore's environmental priorities for sustaining a resilient environment, reducing pollution, and restoring our threatened ecosystems. The assembled group also heard presentations from leaders at Safe Skies Maryland, Maryland League of Conservation Voters, and Audubon Mid-Atlantic about legislative priorities impacting birds and the environment this year in Annapolis. Senators Ben Cardin and Chris Van Hollen were kind enough to send videos in which they affirmed their commitment to combating climate change and restoring habitat in Maryland. They thanked the Audubon community for all we do to advocate for birds and the environment.
Staff from Audubon's national teams offered their expertise on actionable ways to advocate for birds, including how to engage with the Migratory Bird Explorer and an overview of National Audubon's federal priorities in Washington, D.C.. We also enjoyed hearing from our Maryland staff about our Coasts team's cutting-edge work to restore salt marshes and nesting islands as well as Patterson Park Audubon Center's exciting work in the Baltimore area and beyond.

I Bird I Vote 2023 Maryland Legislative Platform:
Audubon Mid-Atlantic will be supporting the proposed legislation listed below, as well as others, during this year's legislative session in Annapolis. We believe that these bills will set the stage for sustained resources to fund habitat conservation work and natural climate solutions work in the critical habitats of Maryland's forests, rivers meadows, coasts, and neighborhoods.
Maryland Sustainable Buildings Act (HB6/SB92) (aka, Bird Safe Buildings Act) – Requires all buildings receiving 50% public funding in MD to meet the LEED Innovation Credit for Bird Friendly design using less glass and treating glass, preventing bird collisions, and conserving building energy usage.
Maryland 30 x 30 – Keep Maryland Beautiful (SB470) – Preserves/conserves/protects 30 percent of land area of Maryland by 2030 and 40% by 2040. There is a companion bill to this focused on Greenspace Equity (HB503). Both bills will protect bird habitat and make sure Marylanders have access to open space in their communities.
Forest Conservation Act (SB526) – Strengthens Maryland's Forest Conservation act to preserve and retain forests in Maryland.
Make Community Solar Permanent (HB908/SB613) – Makes permanent a community solar pilot project, with the goal of incentivizing access to renewable energy by low- and moderate-income residents, with companion bills incentivizing siting of solar arrays on already disturbed land rather than important natural habitat.
Pollinator Powerlines Bill (HB62/SB62) – Exempts utilities from local jurisdictions' "no weeds" laws and permit the 2,000 miles of powerline corridors in MD to be managed as meadow and edge habitats.
Offshore Wind Transmission Bill (HB793/SB781) – Updates Maryland's transmission grid to accommodate upcoming offshore wind power projects in an environmentally friendly way (retrofitting existing corridors, collocating with roads, etc.).
Classifying Native Plants in Nurseries (HB950) – Promotes the sale and labeling of native plants in the nursery trade in MD – wholesale and retail.
How you can help, right now
Donate to Audubon
Help secure the future for birds at risk from climate change, habitat loss and other threats. Your support will power our science, education, advocacy and on-the-ground conservation efforts.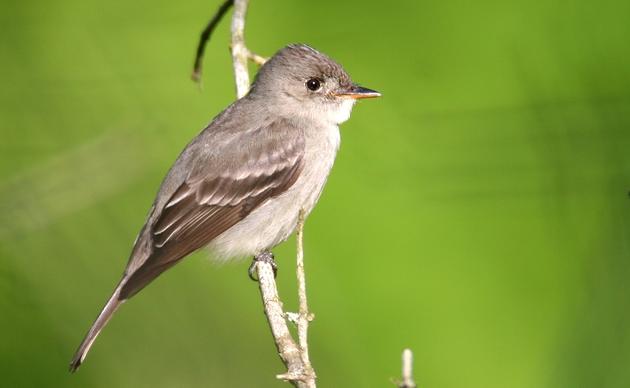 Become a Monthly Donor
Donating monthly is flexible, easy and convenient and makes you a champion birds can count on, no matter the season
Birds Need You!
Get involved in helping to preserve our birds and their habitats today. There is something for everyone!