In December 2016, Audubon and our partners at The Conservation Fund and Blackwater National Wildlife Refuge raised the elevation of 40 acres of sinking tidal marsh at Blackwater by spraying sediment from the Blackwater River onto the marsh surface. Now this project has been recognized by the American Society of Adaptation Professionals as the runner up in its 2017 Prize for Progress in Adapting to Climate Change. This innovative management action, which was funded by a Hurricane Sandy Coastal Resilience grant from the National Fish and Wildlife Foundation, should help the marsh persevere in the face of climate-driven sea level rise by raising marsh vegetation to the ideal level for plant growth. See details and photos here.
How you can help, right now
Donate to Audubon
Help secure the future for birds at risk from climate change, habitat loss and other threats. Your support will power our science, education, advocacy and on-the-ground conservation efforts.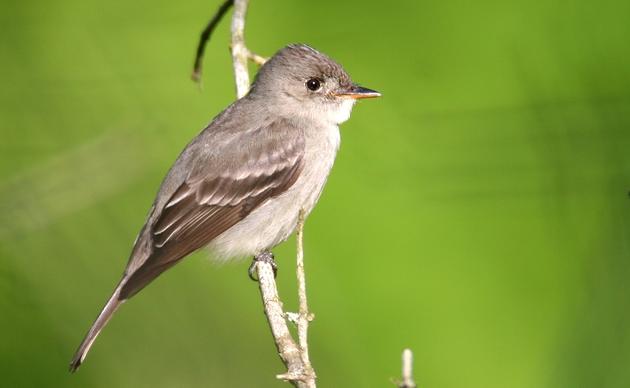 Become a Monthly Donor
Donating monthly is flexible, easy and convenient and makes you a champion birds can count on, no matter the season
Birds Need You!
Get involved in helping to preserve our birds and their habitats today. There is something for everyone!