Get Involved with Citizen Science
Whether it is counting birds from the window of your living room or climbing a ladder to see 10 baby Wood Ducks nesting in one of the Nest Boxes at Pickering Creek Audubon Center--- you can play a major role in the protection of birds!
Audubon Maryland-DC has numerous opportunities to get involved in Citizen Science for the purpose of protecting birds. If you don't find an option here- please call us at 410-558-2473 for more information.
Important Bird Area Bird Blitzes
The Audubon MD-DC IBA Program utilizes Bird Blitz surveys in an effort to identify areas throughout the state which are critical habitat for birds of conservation concern. Bird Blitz is a breeding season count of targeted at-risk bird species used to determine whether an area supports the minimum populations necessary to qualify it as an IBA in Maryland. These surveys are volunteer-based and involve counting and mapping at-risk bird species listed in the IBA criteria. Bird Blitz is vital to the identification of IBAs in Maryland. Results from 2007 and 2008 Bird Blitz surveys led to the identification of seven Maryland IBAs.
Nest Box Monitoring
Pickering Creek Audubon Center houses Audubon Maryland-DC's most extensive nest box system. Throughout nesting season, volunteers come from far and wide to help out and catch glimpses of baby birds, proud parents and keep the nesting boxes in working order- dissuading any 'unwanted' residents that might affect the health of desirable species. Wood Duck boxes, Owl boxes, Purple Martin Gourd systems, and Blue Bird Boxes need your help. Call 410-822-4903 for more information.
Bird Surveyors
Our Important Bird Areas and other Audubon sanctuaries often have the need for volunteers to survey bird usage of meadows, forests and other habitats. Please call 410-558-2473 for more information.
Project FeederWatch
Pickering Creek Audubon Center participates in Project Feederwatch this program to monitor and track bird usage of their feeders from October through May. Volunteers can join other interested volunteers from the warmth of the Audubon Center over coffee and often cookies to watch birds, count, record and ultimately report findings to Cornell Lab of Ornithology. It is a great way to learn more identification techniques and make friends all while providing valuable data on bird populations for scientists. To learn more call 410-822-4903.
Christmas Bird Count
Chapter members from all over Maryland and DC participate in Christmas Bird Counts each year. Whether on the C& O canal, in Ocean City, or in St. Michaels- the oldest continuous count in Maryland-- this often chilly time of year provides a great way to get outdoors with other birders to collect data on overwintering birds in Maryland and DC for scientists to use to monitor bird population fluctuations over the years. There are at least 24 Christmas Bird Counts across Maryland and DC so there are plenty of opportunities to join in.
Great Backyard Bird Count
The Great Backyard Bird Count is the largest coordinated birdwatching event in North America. On Presidents' Day weekend each year thousands of birdwatchers across the United States count all birds visiting their yard to provide a nationwide snapshot of wintering bird abundance. In 2009, the Count's 11th year, observers in Maryland and DC alone, more than 2,790 bird checklists were submitted and 156 different species were recorded.
How you can help, right now
Donate to Audubon
Help secure the future for birds at risk from climate change, habitat loss and other threats. Your support will power our science, education, advocacy and on-the-ground conservation efforts.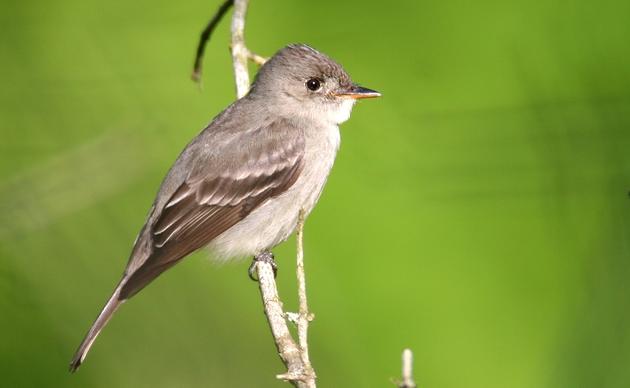 Become a Monthly Donor
Donating monthly is flexible, easy and convenient and makes you a champion birds can count on, no matter the season
Birds Need You!
Get involved in helping to preserve our birds and their habitats today. There is something for everyone!