Salt Marsh Bird Survey
This spring Audubon Maryland-DC will send a team of observers out into Maryland's tidal marshes.
Maryland's 2011-2012 Survey
This spring Audubon Maryland-DC will send a small team of trained observers out into Maryland's tidal marshes to take on one of the last challenges in avian population monitoring – the birds of the salt marsh. Our salt and brackish marshes are beautiful, wild and somewhat forbidding landscapes of vast expanses of Spartina grass meadows, black needlerush and threesquare, punctuated by tidal pools and creeks. These "prairies between the tides" are home to some of our most enigmatic bird species, including several found nowhere else and thus rarely seen by most birders.
This project is being done in cooperation with The Saltmarsh Habitat & Avian Research Program (SHARP), a large, collaborative initiative to conserve the tidal-marsh bird community of the Atlantic seaboard. The SHARP project is funded by a diversity of state wildlife divisions and agencies within the U.S. Department of the Interior. THE GOAL of this initiative in the short term is to provide the information necessary for all states along the New England and Mid-Atlantic Coast (Bird Conservation Region, BCR, 30) to protect regionally important habitats for tidal marsh birds (including direct actions for 26 Species of Greatest Conservation Need, SGCN). In the long-term, the project's goal is to provide a regionally consistent platform for tidal marsh monitoring in the face of anticipated sea-level rise and upland/watershed development.
Most of the birds unique to salt marshes face threats that place them on one or more conservation listings. Seaside Sparrow and Clapper Rail, though abundant in suitable habitat, are on the American Bird Conservancy/Audubon WatchList. Saltmarsh Sparrow, much less common than the Seaside, is a WatchList species also listed as globally Vulnerable by Birdlife International, and Black Rail, now very rare in Maryland, is listed as Endangered in the state and considered by Birdlife as globally Near-threatened.
The preeminent threat facing these birds is sea level rise. Sea levels in Maryland have risen 1 foot (30cms) in the past century, contributing to significant marsh loss at Blackwater National Wildlife Refuge. This rate is projected to accelerate, resulting in a 4 foot (1.3m) rise by 2100, enough to drown virtually all of Maryland's tidal marshes. It will be necessary to enact some bold and creative conservation solutions, such as allowing the marshes to move upslope with rising tides, if we are to keep salt marsh birds around over the long term. Yet a lack of knowledge of their population sizes and trends and their fine scale distribution, makes it difficult to plan appropriate conservation actions. Why are salt marsh birds so poorly known? The principal method for tracking bird populations in North America, the Breeding Bird Survey, is a roadside survey method which barely gets into the larger roadless marshes.
In Maryland, Audubon Maryland-DC will be conducting the survey under contract from Maryland Department of Natural Resources. Between April and early July in 2011 and 2012 observers will do point counts at more than 300 randomly located points in Dorchester, Wicomico, Somerset and Worcester Counties, and also on the Eastern Shore of Virginia, using call playbacks to solicit calls from secretive marshbirds like rails and bitterns, and sharp eyes to count marsh-dwelling sparrows. The Chesapeake Audubon Society owned property near Blackwater National Wildlife Refuge is among the sites that the survey will cover.
This project is an exciting opportunity to finally increase our knowledge of Maryland's salt marsh birds so that we can begin to prioritize the best sites for habitat conservation and measures that will help the marsh "adapt" to sea level rise, thus ensuring the long term survival of the unique salt marsh bird community.
For more information on the 2011 tidal marsh bird survey contact Audubon Maryland-DC's Director of Bird Conservation, David Curson, at 410 558 2473.
Please visit here for more information
How you can help, right now
Donate to Audubon
Help secure the future for birds at risk from climate change, habitat loss and other threats. Your support will power our science, education, advocacy and on-the-ground conservation efforts.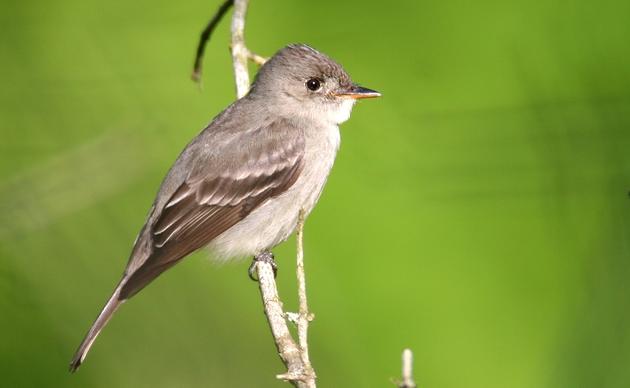 Become a Monthly Donor
Donating monthly is flexible, easy and convenient and makes you a champion birds can count on, no matter the season
Birds Need You!
Get involved in helping to preserve our birds and their habitats today. There is something for everyone!