Conservation
Conservation on the Ground
Protecting the tidal marshes of the Chesapeake Bay from sea level rise
Audubon is now putting the strategies in our Blackwater 2100 report to work in the places that most need our help. In 2014, Audubon Maryland-DC and The Conservation Fund started our ongoing work on several projects that have been generously funded by the National Fish and Wildlife Foundation's Hurricane Sandy Coastal Resilience Competitive Grants Program.
At Blackwater National Wildlife Refuge, we are working with refuge staff and Sustainable Science LLC to halt the erosion of up to 40 acres of tidal marsh at Shorter's Wharf by spreading sediment from the Blackwater River onto the marsh surface (a process called thin-layering). This marsh is sinking quickly and its surface plants are breaking up to form numerous deep holes of black marsh muck. The goal of the sediment application is to raise the marsh surface by 4-6 inches, which should be enough to reinvigorate the marsh vegetation and extend the life of the marsh. We also anticipate that raising the marsh elevation will convert the vegetation type from a "low" marsh of threesquare and smooth cordgrass to a "high" marsh dominated by meadow cordgrass, which is preferred by the saltmarsh sparrows that feed and nest in the marshes.
Farm Creek Marsh, which is several miles south of the Blackwater refuge, is a 700-acre sanctuary owned by the Chesapeake Audubon Society. At Farm Creek Marsh, our project team is partnering with the US Geological Survey Water Science Center at Baltimore to undertake a hydrological study to discover why the marsh is so heavily waterlogged and eroding. This is especially perplexing since the marsh lays at an elevation above the reach of all but the highest storm tides. Our team is measuring marsh elevation, tidal regime, hydrology, soils, vegetation and birds. Based on our data, we partnered with the United States Geological Survey, Maryland Department of Natural Resources, The Conservation Fund, Sustainable Science LLC, and Chesapeake Audubon Society to design and construct a 500-foot channel to the nearest creek as an engineering solution to the flooding issues. Click here to learn more about this innovative project.
Our Pickering Creek Audubon Center in Easton, MD is a critical partner in these projects by engaging local communities and recruiting volunteers from business, faith and higher education groups to restore eroded marsh with plantings of marsh grasses.
Check back on this page for updates on these innovative projects.
How you can help, right now
Donate to Audubon
Help secure the future for birds at risk from climate change, habitat loss and other threats. Your support will power our science, education, advocacy and on-the-ground conservation efforts.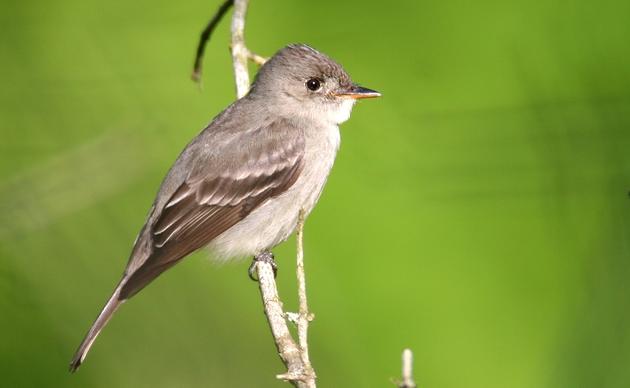 Become a Monthly Donor
Donating monthly is flexible, easy and convenient and makes you a champion birds can count on, no matter the season
Birds Need You!
Get involved in helping to preserve our birds and their habitats today. There is something for everyone!