Conservation
Protecting our Tidal Marshes
Audubon Maryland-DC's vision to combat the threat of sea level rise in the Chesapeake Bay
Audubon is responding to the threat of sea level rise by developing and implementing strategies to help the largest of the Chesapeake Bay tidal marshes adapt and become more resilient, for the benefit of birds and also the human communities that live in coastal zones. Our initial focus was on the vast marshes in Dorchester County, specifically on the Blackwater National Wildlife Refuge that is the core of the Southern Dorchester County Important Bird Area. With generous funding from the Town Creek Foundation, Audubon formed a partnership with The Conservation Fund, US Fish and Wildlife Service, Maryland Department of Natural Resources and other agencies and individual experts, and established the Blackwater Climate Adaptation Project (BCAP).
Audubon and our partners assessed the predicted impacts of sea level rise on Dorchester County's tidal marshes from 2010 to the year 2100 through the use of computer models and surveys of salt marsh birds at more than 220 locations across Maryland's Lower Eastern Shore. Audubon Maryland-DC completed these bird surveys as part of the regional Saltmarsh Habitat & Avian Research Program (SHARP). Once our evaluations were completed, Audubon and our partners developed a suite of strategies designed to help slow the rate of loss of tidal marshes so they can survive through the present century, and identified the most appropriate places to apply them. The strategies fall into three categories:
Actions increasing resilience of present-day tidal marshes to sea level rise.
Actions assisting transitional areas in marsh migration corridors convert into high quality tidal marsh.
Strategic conservation in marsh migration corridors.
In 2013, Audubon Maryland-DC and The Conservation Fund compiled and published these findings in the Blackwater 2100 report (see link below).
How you can help, right now
Donate to Audubon
Help secure the future for birds at risk from climate change, habitat loss and other threats. Your support will power our science, education, advocacy and on-the-ground conservation efforts.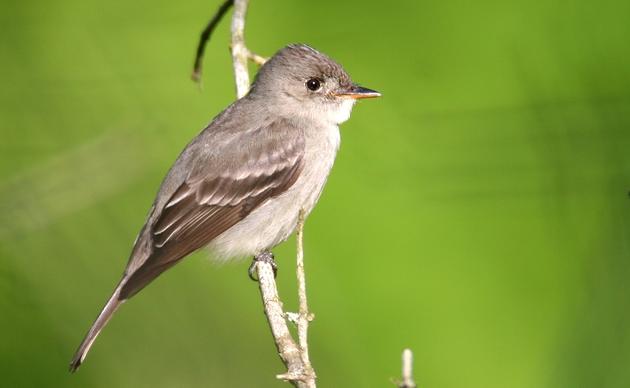 Become a Monthly Donor
Donating monthly is flexible, easy and convenient and makes you a champion birds can count on, no matter the season
Birds Need You!
Get involved in helping to preserve our birds and their habitats today. There is something for everyone!