Get Involved
How You Can Support Audubon Maryland-DC
We can put your dollars to work in a variety of ways
Audubon Maryland-DC is working far and wide to protect birds and the habitats they depend upon. We rely completely on the gifts of individuals, foundations and corporations to carry on this important work. Plus every dollar that is donated directly to Audubon Maryland-DC goes towards our work only in our state.
There are many ways to give:
Online Giving Using a Credit Card
You can make a secure gift online here with your credit card.
Check by Mail
You may send your donation via check by mail to the address below. If you would like to support a specific program or center, please make note of it.
Stock Gifts
Consider transferring stock or mutual funds for added tax benefits. For more information, please contact Patty Smith at 410-558-2473 or Raji Mosa at 212-979-3029 with questions or to make a stock gift.
Planned Giving
Make the ultimate gift to Audubon Maryland-DC by leaving a bequest in your will, donating through a life income gift annuity, or accessing a variety of planned giving options. Read more here or contact Patricia Smith at 410-558-2473 for more information.
Living Tribute
Send a contribution as a tribute or memorial of someone special. If you wish, we will notify the recipient or family with your thoughtful gesture. Please send, with the donation, the honoree's name and the notification address when you make your donation by mail to the address below or electronically through our Donate page.
Audubon Maryland-DC is a state office of the National Audubon Society. For more information, please contact:
Patricia Smith, Development Coordinator
Audubon Maryland-DC
2901 E. Baltimore St.- Box 2
Baltimore, MD 21224
Audubon is a 501(C) 3 organization. All donations are tax-deductible to the fullest extent allowed by law. Check with your tax accountant for details.
How you can help, right now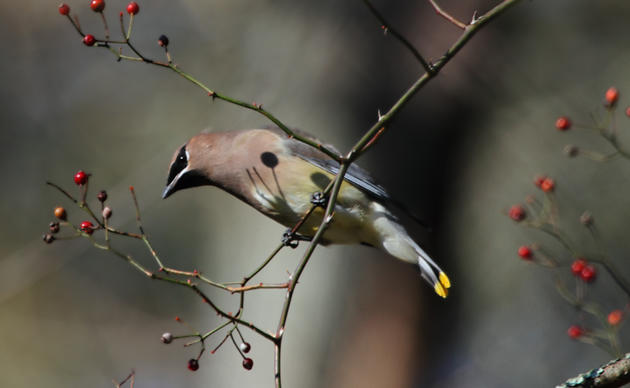 Make a Monthly Gift
Make helping birds easy with monthly giving. Become a member of the Cardinal Club today! Select Audubon Maryland-DC in the drop down menu.